Blue Footed Donkey Farm
Restore, conserve and help sustain the ocean-land-humans ecosystem of the Azores.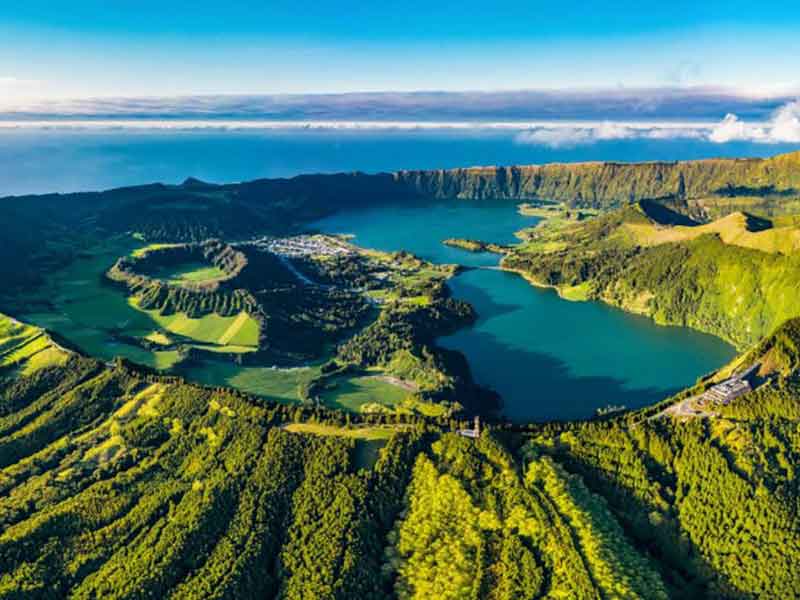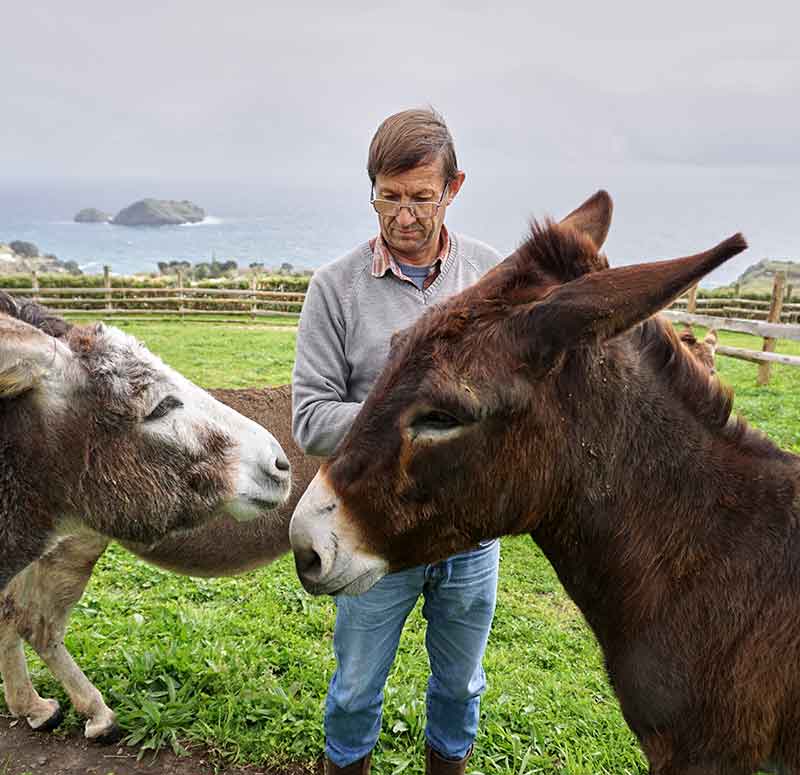 Azores, a unique system where the ocean, coast and society are intertwined & interdependent.
The Azores are a unique system where the ocean, coast and society are intertwined & interdependent. It is an important migration corridor across the Atlantic and inhabits numerous marine species.
These ecosystems face multiple threats: rising temperatures, ocean acidification and coastal pollution are damaging coastal habitats and sensitive species. The unsustainable agricultural practices on these erosion-prone volcanic islands have caused runoffs of nutrient and chemical pollutants into the ocean. Overfishing, unsustainable tourism and coastal development further exacerbate coastal resource exploitation.
Our Mission
The Blue-Footed Donkey Farm's mission is to restore, conserve and help sustain the ocean-land-humans ecosystem of the Azores. Its core approach builds upon community and its intimacy with nature, culture and traditions, thus sparking confidence and inspiration in people with a common goal of protecting ocean, rivers, soil, & biodiversity.
In the Azores no ecosystem is isolated, so we adopt evidence-based solutions to following specific sustainability challenges while promoting ocean and land stewardship.
Reducing carbon and environmental footprints
Sustainable agriculture, livelihoods, and lifestyles
Restoring ocean and island ecosystems
Engaging and empowering communities towards sustainable development goals.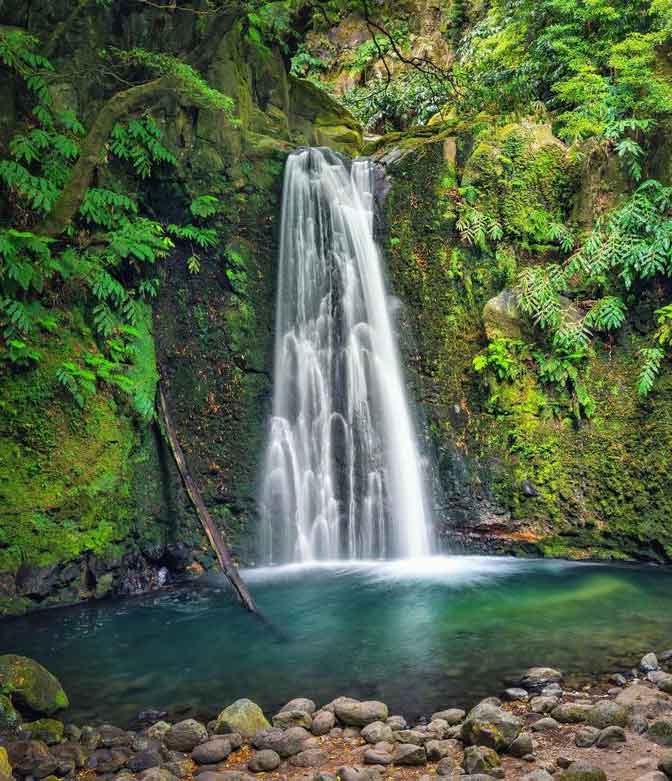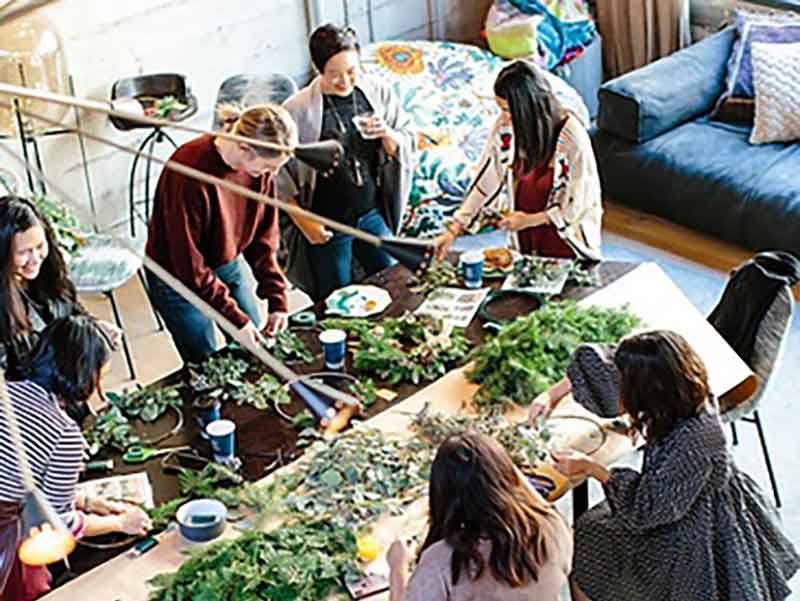 Building community with our hands in the soil.
We're a collective of earth-passionate farmers and friends perpetually dreaming of new and more sustainable ways of co-existing with the flora and fauna that surrounds us.
We offer unique experiences that involve getting up close and personal with nature in all her glory.
From donkey guided walks through nature with Donkeys and Friends to in-depth classes about cultivation of Indigo, All things pigments, basket weaving and foraged fibres at Botanical Life: we are committed to getting people excited about alternative ways to thrive.
Inspiring youth with culture, nature, and traditions.
We believe that true connection with this Planet always begins with a relationship between soil and young sprouts.
This starts by engaging youth in interactive workshops, such as our Wild Arts Learning platform, which offers many activities from weaving workshops to harvesting pigments from flowers, fibre arts and botanical printing.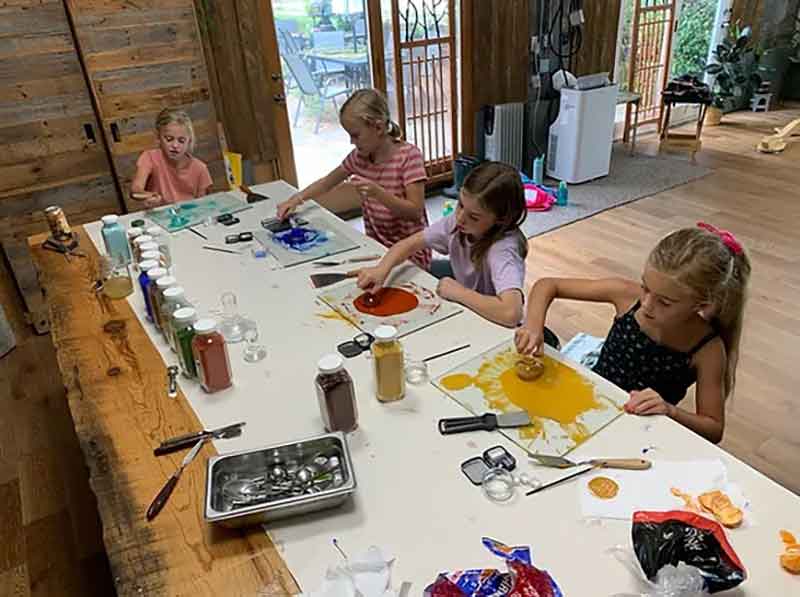 We protect the sea, the rivers, the land, and animals.
The only way we know how to live is thru embracing an holistic consciousness of our impact on the earth. So, to honour the abundance of natural resources that are gifted to us every day, we commit to share our ecological knowledge of practices such as indigo farming and applied permaculture. We grow roots and fibres for arts and crafts, as well as a wide diversity of medicinal and nutritionally dense foods.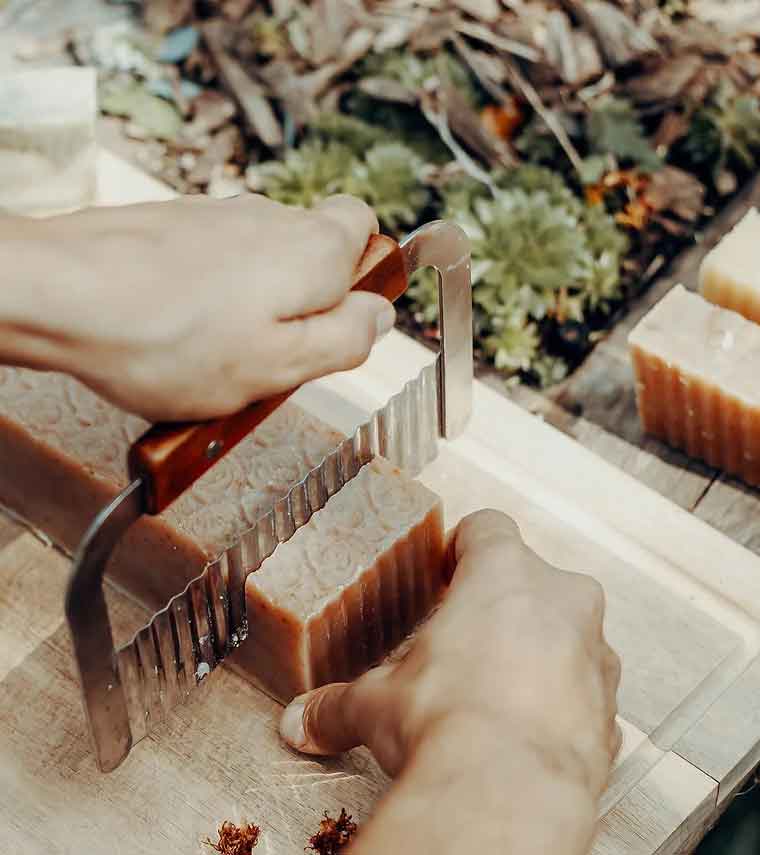 Blue Footed Donkey Farm is a group of dedicated farmers and friends committed to exploring new ideas to enliven traditional floral, textile, and agricultural practices.
Located on Sao Miguel Island in the Azores Archipelago, we farm everything from vegetables, flowers, fibre crops, and natural plant dyes with a central mission to care for the Earth in every way that we possibly can.
We take great care to ensure that every step of our processes and everyday lives are as sustainable as possible, leaving as small of an imprint on the planet as possible. Our mission is to sprout healthier communities that live with a deeper reverence for the place we live in. Whether our visitors are local or global, we hope to plant in their minds and in their hearts a seed of conscious planetary stewardship, sending them home with the wealth of knowing how to get everything they need and more from the land.
A community that builds its soil, builds its future.
Scientists all over the world have confirmed that agriculture plays a massive role both in reducing emissions and storing carbon in the soil. For this reason, one of our top priorities is educating and empowering communities to consciously reduce their carbon footprint with regenerative farming practices.
By investing time and energy in teaching these valuable tools, we are investing in our collective future.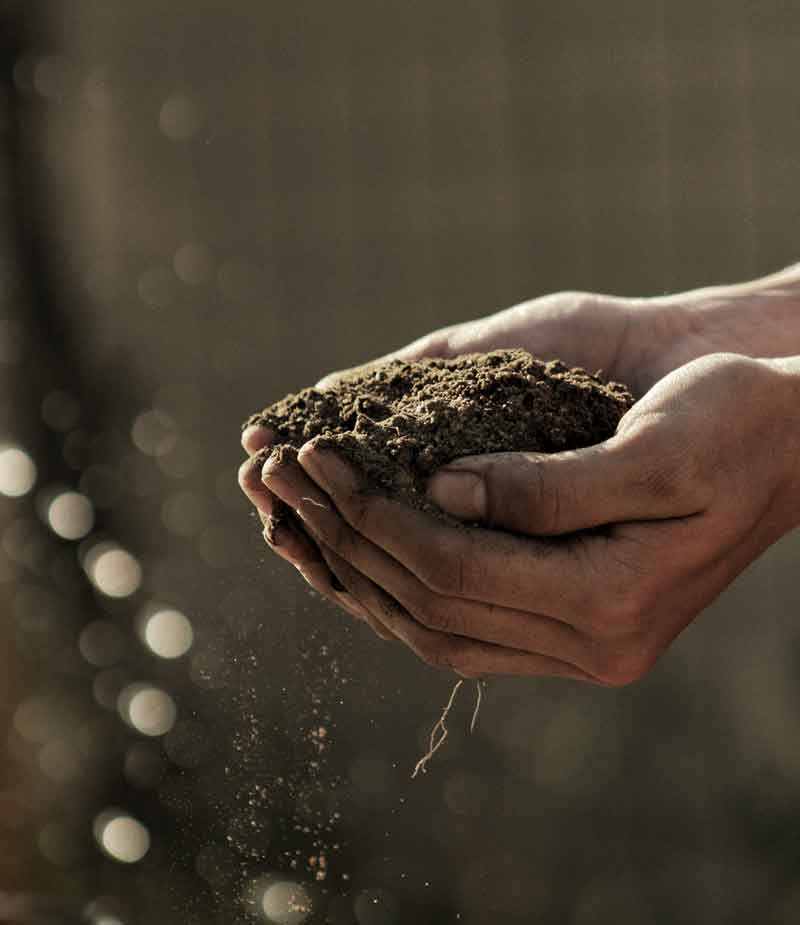 We believe in service, period. Regardless of where and in what capacity, we know that if we all contribute in just one small way. One person at the time, one project, one small step in the right direction and we can create better communities, better relationships, a better natural world and better everything. Everything we do is to be of service to the earth and the community.
We encourage you to find your small step, pour your heart and actions into it, and watch the beauty unfold.
My Botanical Life is our nature-based platform for adults and families to discover the many ways to nourish, create, and coexist with nature's many gifts. With a variety of online and in-person workshops, including wild food foraging, indigo experiences, and botanical printing, we hope to inspire others to look at the world around them in a new way. Our courses provide valuable knowledge and skills that can be taken home, empowering others in your communities to be nature's alchemists in their daily lives.
Blue Footed donkey farm, hosts My Botanical Life workshops in Sao Miguel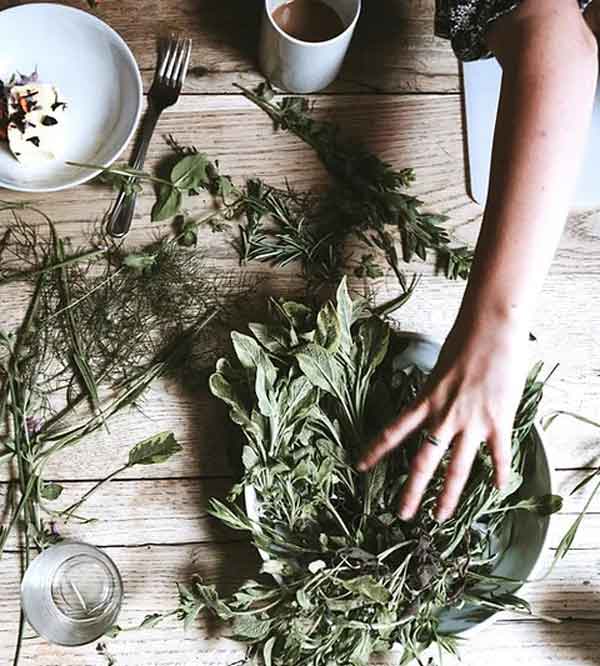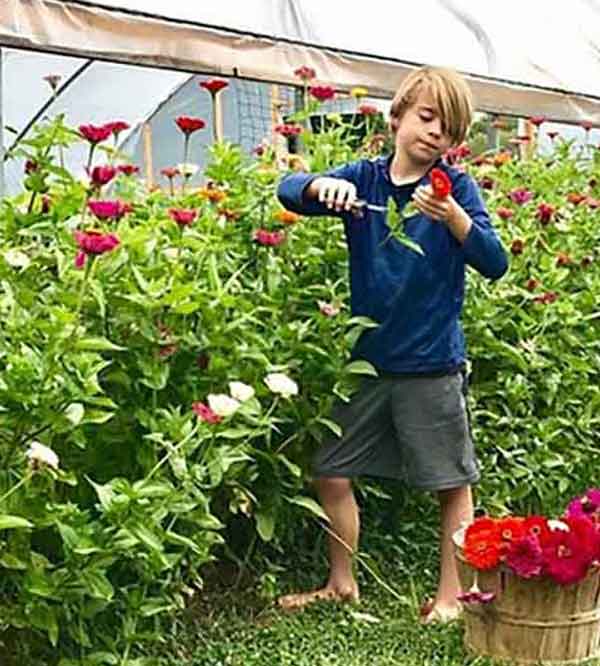 Wild Arts Learning is an educational platform teaching kids and youth about connecting with the natural world through art-based workshops. We believe that empowering children with earth-based knowledge and skills from a young age builds resilience, boosts creativity, and builds confidence in their ability to thrive in the world.
With a wide variety of creative nature based classes, such as weaving, botanical printing, and fiber arts, we are helping to create the next generation of stewards, teachers, and eco-warriors.
Blue Footed donkey farm host Wild Arts Leaning classes and camps for kids on Sao Miguel Island. For more course info and available check out wildartslearning.com